Heritage College Family Med Department Sponsors Free CME
Event will be live in Athens with Videoconference to Dublin and Cleveland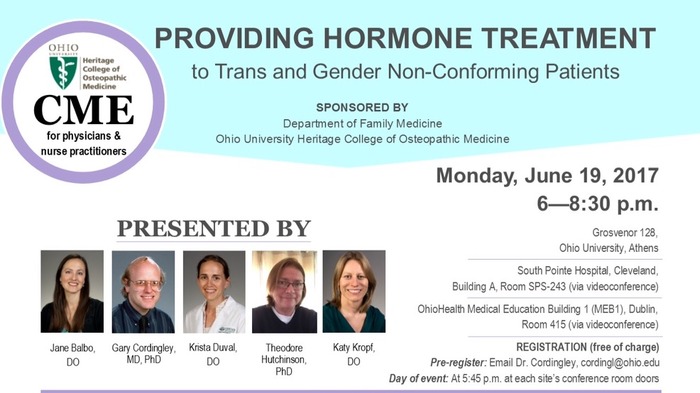 Ohio University Heritage College of Osteopathic Medicine's Department of Family Medicine is sponsoring a free CME event on Monday, June 19, 6:00-8:30 pm.
Providing Hormone Treatment to Trans and Gender Non-Conforming Patients will be live in Athens, with videoconferencing to Dublin and Cleveland campuses. The conference has been approved for two hours of AOA Category 1-A credit.
To register, send an email message to Dr. Gary Cordingley at cordingl@ohio.edu.