Ohioans Need Access to Affordable Medicines, but Issue 2 is not the Solution
(August 22, 2017) A broad-based coalition of 70 reputable organizations—including nearly all major statewide medical associations, including the Ohio Osteopathic Association—opposes Issue 2, the "Ohio Drug Price Relief Act," calling it an ill-conceived and poorly written proposal that will be on the ballot in November.
If passed, Issue 2 would require the state government to pay no more than the lowest price paid by the US Department of Veterans Affairs (VA) for prescription medications needed for state-run programs, including Medicaid beneficiaries, state workers, public retirees, prisoners, and people in other state health care programs. However, the issue does not contain any language to guide implementation by state government. And since experts who have studied the ballot issue—including three former state Medicaid directors and one former Ohio Budget and Management director, representing both Republican and Democratic administrations—report that the lowest price paid by the VA is not publicly available, there's no way for the state to actually implement this law.
"The idea sounds great on paper," said OOA President Sean D. Stiltner, DO, a family physician. "But when you take a closer and read the analyses, it seems the ballo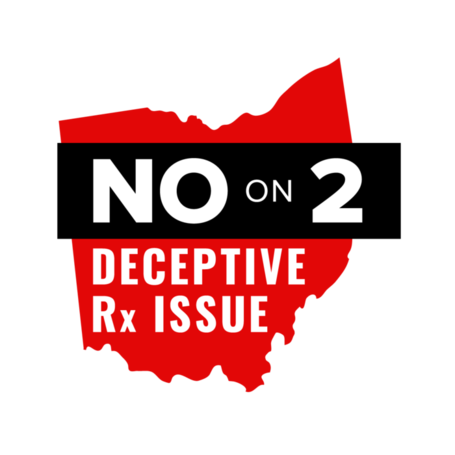 t issue won't do what it promises."
In fact, the former Medicaid directors' study finds Issue 2 would make the problem of prescription affordability even worse by causing prescription drug costs to increase for the majority of Ohioans, while reducing access to needed medications for some of the state's most vulnerable citizens. Apart from the costs Ohio would incur from trying to implement an unworkable plan, experts say that passing the ballot issue could invalidate contracts and supplemental discounts that the state already negotiates, which could increase the state's prescription drug costs by tens of millions of dollars annually. The proposed law does not lower prescription costs for 64 percent of the state's population, including those who rely on Medicare, private insurance or insurance provided by an employer. Since these people are not covered under the proposal, even if the ballot issue could be implemented, costs would shift to make up for reduced drug costs for those covered by the ballot issue. Even for those who are covered by the proposal, experts say that if Ohio was unable to negotiate prices mandated by the ballot initiative, the state would have no choice but to find other ways to achieve savings, whether through increased co-pays, restricted formularies, limited pharmacy networks, or dropped coverage for certain drugs altogether.

Stiltner said it is for these reasons the OOA Board of Directors voted to oppose the measure and is urging all Ohioans to vote "no" on November 7. "The Ohio Osteopathic Association is concerned about the rapid escalation and high cost of some prescription medications and believes the issue needs to be addressed as part of the continuing health care reform discussions," he said. "However, we do not believe this Ohio ballot initiative is the right way to address the problem because it is misleading, impossible to implement, and could have unintended negative consequences on the patients it seeks to help."

He also noted the OOA has not contributed financially to the campaign. Though two members, Past President Geraldine N. Urse, DO, and Board Trustee Henry L. Wehrum, DO, volunteered to be featured in television ads speaking out against the proposal.

Urse said she participated because it's an important issue for her patients. "Doing the TV commercial was way out of my comfort zone as a physician, but I felt I had to speak out against this deceptive prescription proposition," she said. "If this proposal is approved there is a danger to all patients not just those receiving state-funded health care because medications will become unaffordable or unavailable—or both. I worry about my patients having access to medications as well as being able to afford the medications prescribed for them."

Wehrum noted it was important to educate patients, and all Ohioans, about the ballot issue. "As a physician I have a number of obligations to my patients," he said. "One of these obligations is to do my best to provide cost-effective health care. I want all Ohioans to know that Issue 2 is problematic, and will not do what it promises. Ohioans need access to affordable medications, however I am of the opinion that this proposal will actually make it much more difficult to obtain the medications that are essential to maintain optimum health."
Earlier this summer, The Columbus Dispatch was the first major daily newspaper in the state to editorialize on Issue 2, urging voters to oppose the prescription drug state purchasing proposal. In an in-depth, full-page editorial in its Sunday, July 23 edition, The Dispatch slammed Issue 2 as bad public policy that is based on "wishful thinking and misinformation" and "loaded with unknown costs, consequences and potential harms for some of Ohio's most vulnerable residents."