Commemorative Walkway Marks 110th Anniversary
The Ohio Osteopathic Association celebrated its 110th anniversary on December 31, 2008. To mark the occasion, a new walkway with engraved bricks is being installed at the OOA headquarters in Columbus.
OOA President Barbara A. Bennett, DO, noted the project is a way to pay tribute to a colleague, mentor or someone who has made a significant contribution to osteopathic medicine. "By purchasing a brick, you will not only mark a place in history, but help pave the way for our dynamic future and leave a lasting legacy," she said. "Particularly since proceeds from the walkway will support osteopathic research and education in Ohio."
Personalized bricks may be purchased for $125 each (an optional fourth line may be engraved for an additional $25 per brick), with payment made to the Ohio Osteopathic Foundation. Donations are tax deductible and all proceeds will support osteopathic research and education in Ohio.
Download the Engraved Brick Form for the OOA Commemorative Walkway and return it to the OOA with payment.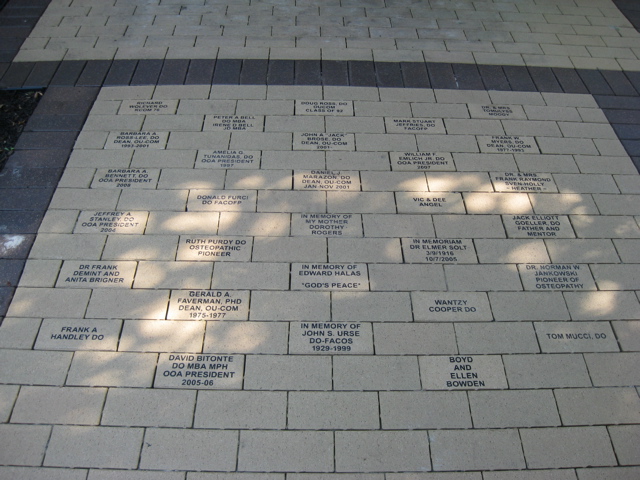 2014 OOA
Member Census
FREE IT Services Checkup
Chance to win $100 Visa Gift Card
Access to other Members-only Benefits
Call (855) 319-7828 today
to schedule a complimentary practice consultation.
An hour with our team could save you thousands of dollars!
Upcoming Events