Profession Offers Health Policy Training at Every Stage of Your Career
AACOM Now Accepting Applications for DC Internship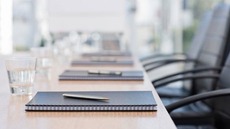 (November 1, 2019) The American Association of Colleges of Osteopathic Medicine (AACOM) is now accepting applications for its Osteopathic Health Policy Internship, an eight-week program in Washington, DC. The program, open typically to third and fourth year students, focuses on federal health care and higher education policy. Applications are due by January 24.
For residents, the American Osteopathic Association offers the Training in Policy Studies (TIPS) program. Applications for the year-long program, which typically begins in the fall, will open in May.
Fourth-year OU-HCOM students are eligible for the OOA health policy rotation. The elective introduces students to the state legislative process and public health policy formation.
The Osteopathic Health Policy Fellowship offers a year-long program for attendings and other leaders in the profession. Sponsored by AACOM, the program is directed by Daniel Skinner, PhD, assistant professor at OU-HCOM. The application cycle will open early next year.
2014 OOA
Member Census
FREE IT Services Checkup
Chance to win $100 Visa Gift Card
Access to other Members-only Benefits
Call (855) 319-7828 today
to schedule a complimentary practice consultation.
An hour with our team could save you thousands of dollars!
Upcoming Events