Welcome to the Ohio Osteopathic Symposium
KEYNOTE SPEAKER
Adrienne Boissy, MD
Chief Experience Officer at Cleveland Clinic

Dr. Boissy -- along with her team -- has created a comprehensive program to strengthen physician and provider communication skills throughout Cleveland Clinic and has trained more than 4,000 staff physicians and house staff to date. She has spoken extensively around the country about the patient and provider experience and the impact of effective communication on both.
She is a staff physician at Cleveland Clinic Mellen Center for Multiple Sclerosis and has a secondary appointment in bioethics. Before moving into the Chief Experience Officer role, she served as the medical director of the Center of Excellence in Healthcare Communication.
Dr. Boissy serves as Editor in Chief of the Journal of Patient Experience. As part of her clinical work, she focuses on ethical issues in neurological disease. She has been published regarding the humane treatment of critically ill patients and communication challenges in clinical practice. In particular, she has a special interest in the words clinicians choose when conveying information, and the risks and ethics of what she calls "therapeutic mislabeling" versus truth telling.
WEDNESDAY NIGHT
William Morrone, DO
Street Drugs, Opioids, and Medical Marijuana, Oh My!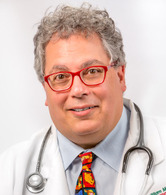 Four out of five heroin addicts in Ohio can trace the start of their addiction to prescription painkillers.
Dr. Morrone is an active addiction educator and social advocate in pain management. He holds a graduate degree in toxicology and pharmacology from University of Missouri at Kansas City. Most notable to pop culture cable TV news viewers is that he has been on Nancy Grace, CNN Headline News, Court TV, CNN, FOXNews and MSNBC.
He is double board certified by the American College of Osteopathic Family Physicians and American Academy of Pain Management. He holds a DEA license for treatment of opioid dependence with buprenophine.
Have questions about medical marijuana and the new opioid rules in Ohio?
Be sure to stop by the State Medical Board exhibit.
THURSDAY AFTERNOON
Joselin Linder
Andrea Amalfitano, PhD, DO
Genetics and Osteopathic Medicine - Partners for Hope:
What We Can Learn from William Linder, DO
Based on the book, The Family Gene: A Mission to Turn My Deadly Inheritance Into a Hopeful Future, celebrated author Joselin Linder teams up with geneticist Andrea Amalfitano to discuss how her father's mysterious illness set her on a path to investigate its origins and hopefully stop the disease before it kills her too.
FUTURE DATES
2018: Wednesday 4/25 – Sunday 4/29
2019: Wednesday 4/24 – Sunday 4/28
2020: Wednesday 4/22 – Sunday 4/26
2021: Wednesday 4/21 – Sunday 4/25
#OhioOsteo
Register by April 3
to Save
33.5 Category 1-A Credits
Wednesday, April 19 -
Sunday, April 23, 2017

Hilton Columbus
at Easton Town Center
3900 Chagrin Drive
Columbus, Ohio 43219
614-414-5000
Contact Information
Speakers:
Laura Whitt email
(614) 352-4682

OU-HCOM Society of
Alumni & Friends
(614) 793-5607

Exhibitors:
Carol Tatman email
(614) 299-2107 ext. 201

Registrations:
Joanne Barnhart email
(614) 299-2107 ext. 206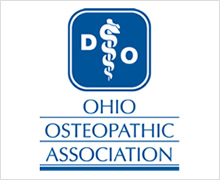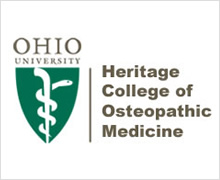 #OhioOsteo Tweets