Welcome to the Ohio Osteopathic Symposium
Watch for details about the 2017 conference coming soon!
We look forward to seeing you in Columbus for four-and-a-half days of continuing medical education, esteemed speakers, timely topics, networking, and more.
The Symposium, a collaborative program of the Ohio Osteopathic Association and Ohio University Heritage College of Osteopathic Medicine Society of Alumni and Friends, provides practical and clinically relevant information. The program has a reputation for offering an excellent agenda packed with engaging, informative and stimulating medical education sessions presented by experts in their areas of study and practice.
The overall objective is to deliver a well-constructed CME program that offers information and insight that physicians can immediately put to use in their practice.
FUTURE DATES
2018: Wednesday 4/25 – Sunday 4/29
2019: Wednesday 4/24 – Sunday 4/28
2020: Wednesday 4/22 – Sunday 4/26
2021: Wednesday 4/21 – Sunday 4/25
#OhioOsteo
Register by April 1
to Save
33 Category 1-A Credits
Wednesday, April 19 -
Sunday, April 23, 2017

Hilton Columbus
at Easton Town Center
3900 Chagrin Drive
Columbus, Ohio 43219
614-414-5000
Contact Information
Speakers:
Laura Whitt email
(614) 352-4682

OU-HCOM Society of
Alumni & Friends
(614) 793-5607

Exhibitors:
Carol Tatman email
(614) 299-2107 ext. 201

Registrations:
Joanne Barnhart email
(614) 299-2107 ext. 206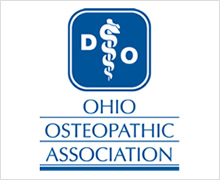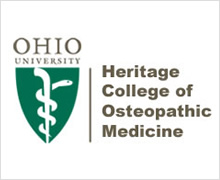 #OhioOsteo Tweets