Welcome to the Ohio Osteopathic Symposium
KEYNOTE SPEAKER
Adrienne Boissy, MD
Chief Experience Officer at Cleveland Clinic

Dr. Boissy -- along with her team -- has created a comprehensive program to strengthen physician and provider communication skills throughout Cleveland Clinic and has trained more than 4,000 staff physicians and house staff to date. She has spoken extensively around the country about the patient and provider experience and the impact of effective communication on both.
She is a staff physician at the Cleveland Clinic Mellen Center for Multiple Sclerosis and has a secondary appointment in Bioethics. Before moving into the Chief Experience Officer role, she served as the Medical Director of the Center of Excellence in Healthcare Communication.
Dr. Boissy also guided the development of patient advisory councils across the Cleveland Clinic Health System and is active in the Cleveland Clinic Professionalism Council. She currently serves as Editor in Chief of the Journal of Patient Experience. As part of her clinical work, Dr. Boissy focuses on ethical issues in neurological disease. She has been published regarding the humane treatment of critically ill patients and communication challenges in clinical practice. In particular, she has a special interest in the words clinicians choose when conveying information, and the risks and ethics of what she calls "therapeutic mislabeling" versus truth telling.
FUTURE DATES
2018: Wednesday 4/25 – Sunday 4/29
2019: Wednesday 4/24 – Sunday 4/28
2020: Wednesday 4/22 – Sunday 4/26
2021: Wednesday 4/21 – Sunday 4/25
#OhioOsteo
Register by April 1
to Save
33.5 Category 1-A Credits
Wednesday, April 19 -
Sunday, April 23, 2017

Hilton Columbus
at Easton Town Center
3900 Chagrin Drive
Columbus, Ohio 43219
614-414-5000
Contact Information
Speakers:
Laura Whitt email
(614) 352-4682

OU-HCOM Society of
Alumni & Friends
(614) 793-5607

Exhibitors:
Carol Tatman email
(614) 299-2107 ext. 201

Registrations:
Joanne Barnhart email
(614) 299-2107 ext. 206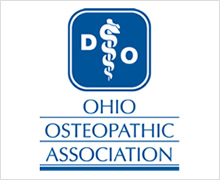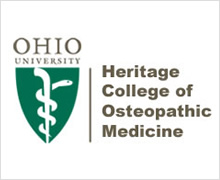 #OhioOsteo Tweets