SAVE THE DATE: APRIL 20-24, 2016
Welcome to the Ohio Osteopathic Symposium
SCALING NEW HEIGHTS
2015 Keynote Speaker
ALISON LEVINE
Saturday, April 25, 2015
11:00 am-12:00 pm
Imagine yourself on the highest mountain in the world. You have to deal with the physiological effects of extreme altitude—along with bone-chilling temperatures, battering winds, and a climbing team that's counting on all of its members to make smart decisions. There's simply no room for poor judgment. One mistake or misstep can result in an "unrecoverable error." Drawing on her experience as team captain of the first American Women's Everest Expedition, Alison Levine will share her experience when she presents On the Edge: The Art of High-Impact Leadership at the Ohio Osteopathic Symposium. Levine makes a compelling case that the leadership principles that apply in the world of extreme adventure also apply to today's rigorously competitive business environments. "In any situation where lives are on the line or the stakes are exceptionally high," she says, "there's no better training ground for leaders than settings where people are pushed beyond their perceived limits."
ALIVE INSIDE
Film Screening and Panel Discussion
Thursday, April 23, 2015
7:00 pm
Sixteen thousand long-term care facilities in the US serve as home for 1.6 million individuals, most of whom face cognitive and physical challenges related to aging. They have left behind their familiar surroundings, familiar faces, andeven their favorite music. Despite the best efforts of loved ones, these patients often lack meaning, spontaneity, choice, and reliable social interaction.
This year's Symposium looks at dementia with a panel of experts, coordinated by Ohio Department of Aging Director Bonnie K. Burman, and a special screening of ALIVE INSIDE, a documentary film chronicling the experiences of individuals who have been revitalized through music.
Directed by Michael Rossato-Bennett, the film follows social worker Dan Cohen, founder of the nonprofit organization Music & Memory, as he fights against a broken health care system to demonstrate music's ability to combat memory loss and restore a sense of self to those suffering from it. The film also reveals the uniquely human connection found in music and how its healing power, according to the director, can triumph where prescription medication falls short.
Donate an iPod (new or used) for Music & Memory
In conjunction with the film screening of ALIVE INSIDE, the Advocates for the Ohio Osteopathic Association (AOOA) are collecting iPods (and other music devices) at the Symposium for distribution to nursing care facilities to provide the therapy described in the documentary.
The preferred device, if new, is the iPod Shuffle. It's the smallest iPod and retails for $49 or less. But other used iPods and different brands will also be accepted. The AOOA will forward used devices to the Music & Memory Project in New York to be cleaned, data-scrubbed, etc and distributed around the country. The new Shuffle iPods will be given to the Ohio Department of Aging for distribution to facilities in Ohio.
In addition, the AOOA is also accepting cash donations which will be used to purchase iPods as wells as iTunes gift cards to help pay for the music to be downloaded.
Watch for Details
coming January 2016

Register by April 1 to Save
Wednesday, April 20 -
Sunday, April 24, 2016

Hilton Columbus
at Easton Town Center
3900 Chagrin Drive
Columbus, Ohio 43219
Book your room!

Contact Information
Speakers:
Laurie Lach email
(740) 593-2151

Speakers:
Laura Whitt email
(614) 352-4682

Exhibitors:
Carol Tatman email
(614) 299-2107 ext. 201

Registrations:
Joanne Barnhart email
(614) 299-2107 ext. 206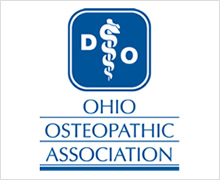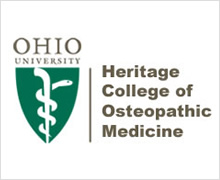 #OhioOsteo Tweets