Exhibitors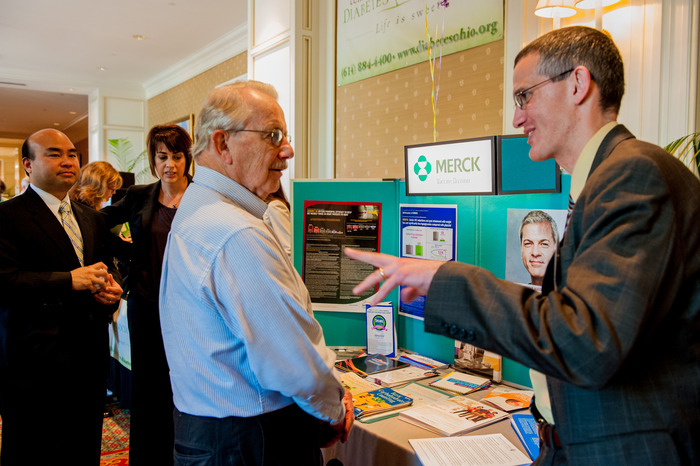 A two-day Trade Show complements the education workshops and medical lectures at the Symposium. Exhibits are evaluated by a team of physicians who determine three winning vendors for Most Educational, Best Overall Exhibit, and Judges' Choice awards.
Physicians who visit the trade show and obtain exhibitors' signatures are entered into a drawing for cash prizes. Note the prize drawing is sponsored by the OOA and Heritage College Society of Alumni and Friends; funding does not come from exhibit or sponsorship fees.
We would like to thank and recognize the following exhibitors and sponsors who participated at the 2019 symposium.
| | |
| --- | --- |
| Abbott Neuromodulation | ISMIE Mutual Insurance Company |
| AbbVie | J&M Distribution |
| Alllergan | Janssen Pharmaceutical |
| Amarin Pharma Inc. | Kowa Pharmaceuticals America, Inc. |
| Amgen | Live Healthy Appalachia |
| AstraZeneca | Merck |
| Boehringer Ingelheim Pharmaceuticals, Inc. | Novartis |
| Boston Heart Diagnostics | Ohio University Diabetes Institute |
| Cannabis Expertise | OrthoNeuro/ The Orthopedic Foundation |
| DocMJ- Medical Cannabis Physician Practice | Orthopedic ONE |
| Eli Lilly | Otsuka America Pharmaceutical Inc. |
| Flagship Healthcare | Pfizer Pharmaceuticals |
| GeneSight | State Medical Board of Ohio |
| HCOM- Clinical & Translational Research Unit | Takeda Pharmaceuticals |
| Horizon Pharma | The Ohio Department of Insurance - OSHIIP Division |
| | Visiting Physicians Association |
#OhioOsteo
Register by April 1
to Save
30 Category 1-A Credits Anticipated
(plus 3 credits for completing
the post-event survey)

Wednesday, April 22 -
Sunday, April 26, 2020

Hilton Columbus
at Easton Town Center
3900 Chagrin Drive
Columbus, Ohio 43219
614-414-5000
Contact Information
Speakers:
Laura Whitt email
(614) 352-4682

OU-HCOM Society of
Alumni & Friends
(614) 793-5607

Exhibitors:
Carol Tatman email
(614) 299-2107 ext. 201

Registrations:
Joanne Barnhart email
(614) 299-2107 ext. 206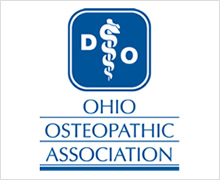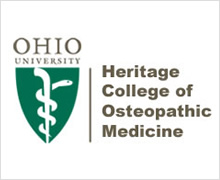 Tweet #OhioOsteo