New "I VOTED" Sticker Unveiled
[May 21, 2019]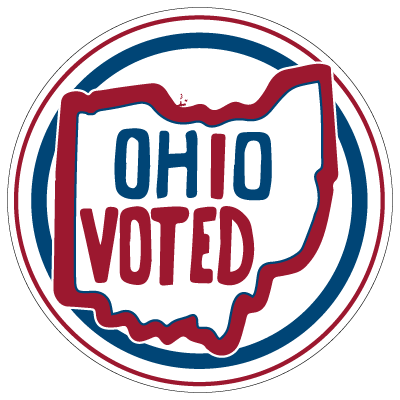 No legislative update today. Instead, we have some fun news from the Ohio Secretary of State's office.
SOS Director Frank LaRose unveiled the winner of the "I Voted" sticker contest today.
The contest attracted over 2,000 entries from 6th to 12th grade students. Those were dwindled down to three finalists. More than 15,000 votes were cast for the winning entry (left). The design was submitted by a senior at Teays Valley High School in Pickaway County.
The existing sticker had been in place since 2011. The new version will be distributed to county boards of elections, likely in time for the November election.
Make sure you're registered to vote. Check your voter registration, find your polling place, and more on the Secretary of State website.