New OOA Partnership Provides PPE
Personal protective equipment vetted for quality and price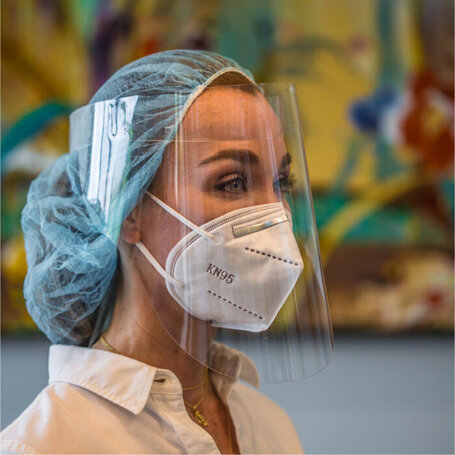 (August 21, 2020) The OOA has teamed up with ActionPPE.org to help OOA members and their practices operate safely with proper personal protective equipment (PPE). Supplies are offered at a discounted rate from a vetted bulk supplier.
Through this new group purchasing plan, members can buy KN95 masks which include the FDA owner/operator registration and other specific language on the boxes; disposable tri-fold masks; gowns; and face shields. Gloves and hand sanitizer will be added soon.
OOA Executive Director Matt Harney said he worked with the Executive Committee on the project. "In the midst of a pandemic, the OOA continues its expansion of member value," he said. "We recognize the ever-increasing PPE needs of our members and this partnership with ActionPPE will be a part of the solution."
List prices have already been reduced—and OOA members get an additional 5% discount. (Contact ctatman@OhioDO.org for the discount code or check your OSTEOFACTS.) Orders are placed online and shipped directly. Questions may be directed to support@actionppe.org for fastest service.
Launched in South Carolina by the Charleston County Medical Society, ActionPPE was formed to help independent practices and has distributed over 2 million PPE pieces so that medical offices can operate safely.