Take Action!
Urge Ohio House Health Committee Members to Hold More Interested Party Meetings on HB 216
(February 1, 2016) OOA is one of seven physician organizations opposing HB 216. This bill expands the scope of practice for Advance Practice Nurses (APRNs), removes restrictions on their ability to prescribe addictive schedule II drugs in all settings but retail clinics, and allows them to practice independently without physician collaboration. This bill is a significant departure from the current collaborative team-based model of care coordinated by a physician.
Our organizations have repeatedly demonstrated our commitment to improving Ohio's delivery of health care. We worked with the physician assistants in revising their scope of practice in recently enacted Senate Bill 110, and we worked with the pharmacists to revise consult agreements in recently enacted House Bill 188. We continue to stand ready to work with APRNs, the sponsor and the committee on this bill, but we firmly believe that a team-based approach best serves Ohioans' health care needs and that patients deserve the expertise and involvement of a physician in their care.
There are two substitute versions which may be considered, but neither addresses key issues of disagreement. We believe we can reach agreement with the APRNs on most of the other provisions in the bill, but we are strongly opposed to independent practice and CRNA prescribing.
Here are the important talking points to use when contacting legislators:
Message: I'm ____________, DO, a family physician (or other specialist), from ________. I strongly oppose HB 216 as introduced, which allows Advance Practice Nurses to practice independently without a standard care agreement with a physician. I'm opposed to the bill as introduced and urge you to delay hearings until the sponsor holds more interested party meetings with all stakeholders and consensus can be reached. I'm opposed to the bill and current substitute versions for the following reasons:
CAUTION: DO NOT USE THE STATEMENT "IF NURSES WANT TO BE DOCTORS THEY SHOULD GO TO MEDICAL SCHOOL." THAT IS A HOT BUTTON COMMENT WHICH IS NOT WELL RECEIVED BY MANY LEGISLATORS. IT IS BETTER TO DISCUSS WHAT THE EDUCATIONAL DIFFERENCES ARE AND WHY INDEPENDENT PRACTICE IS NOT GOOD FOR PATIENT SAFETY OR CONTINUITY OF CARE. IF YOU CURRENTLY HAVE A STANDARD OF CARE ARRANGEMENT WITH AN APRN, LET THE LEGISLATOR KNOW.
HB 216 does not encourage patient centered medical homes concept and a team approach to healthcare. Physicians are more likely than an APRN to care for more complex diseases/syndromes and patients with multiple chronic conditions before referring to other specialists.
HB 216 does not improve quality of care. Education and training differences are significant. Physicians have at least 11 years of education and training while APRNs have five and a half to seven years education. The training of an APRN is more equivalent to a third-year medical student than a primary care physician who has completed four years of medical school and a three-year residency program. Surveys show that 90% of patient respondents feel a physician's additional years of medical education and training are vital to optimal patient care.
HB 216 does not promote patient safety. HB 216 would allow Ohio's more than 10,000 APRNs to prescribe medications—including addictive and dangerous Schedule II drugs, such as, hydrocodone, methadone, morphine, oxycodone, percocet, fentanyl, and vicodin – without a standard care agreement with a collaborating physician. Ohio needs greater accountability over prescribing opioid and other Schedule II drugs, not less.
HB 216 does not improve access to primary care. Nothing prevents APRNs, under current law, from going to a rural community right now. Only 12% of APRNs practice in outpatient settings. Most APRNs are practicing in sub-specialties, not primary care; only an estimated 30 to 35 percent of APRNs practice primary care.
Although the APRNs call this a "modernization act,"HB 216 DOES indeed expand APRN scope of practice. Seven state physician organizations agree the Ohio Revised Code needs to be updated for APRNs, but this bill goes too far.
The following members of the House Health and Aging Committee are undecided or leaning towards support of HB 216. Call them today, say who you are and where you practice, and make the points listed above!

Representative Barbara R. Sears (R-Sylvania, OH) - 614.466.1731

Representative Tim W. Brown (R-Bowling Green, OH) - 614.466.8104

Representative Kirk Schuring (R-Canton, OH) - 614.752.2438

Representative Robert Sprague (R-Findlay, OH) - 614.466.3819

Representative Sarah LaTourette (R-Geauga and Portage Counties) - 614.644.5088

Representative Timothy E. Ginter (R-Columbiana County) - 614.466.8022

Chair Anne Gonzales (R-Westerville, OH) - 614.466.4847

Representative Nickie J. Antonio (D-Lakewood, OH) - 614.466.5921

Representative John Barnes, Jr. (D-Cleveland) - 614.466.1408

Representative Heather Bishoff (D-Blacklick, OH) - 614.644.6002

Representative Jim Butler (R-Oakwood, OH) - 614.644.6008

Representative Christie Bryant Kuhns (D-Cincinnati) - 614.466.1645

Representative Michele Lepore-Hagan (D-Youngstown, OH) - 614.466.9435

Representative Dan Ramos (D-Lorain, OH) - 614.466.5141

Representative Emilia Strong Sykes (D-Akron, OH) - 614.466.3100.
Also, get linked to your State Representative and/or State Senator here to send a personalized e-mail or make a telephone call in response to HB 216 or another OOA Legislative Alert:
To identify and contact your State Senator or State Representative, click here.
Contact Congress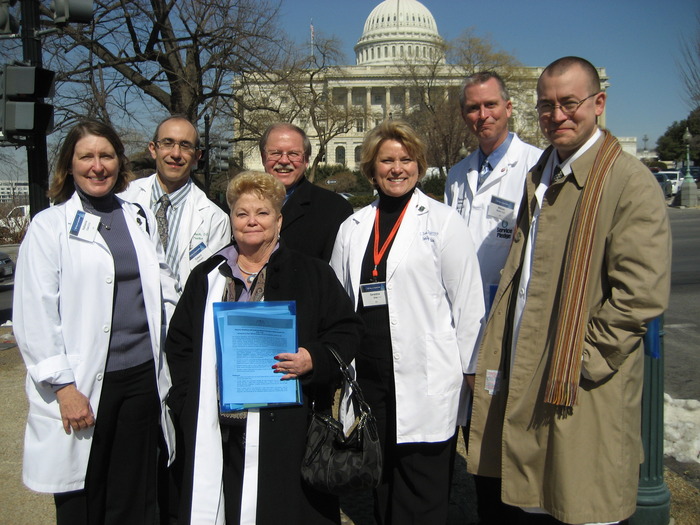 The AOA Grassroots Advocacy Link (GOAL) is designed to help OOA members communicate with Ohio's Congressional Delegation in Washington D.C. via email or fax. Get linked to your Member of Congress and U.S. Senator by clicking here.
Sign Up to be a Key Contact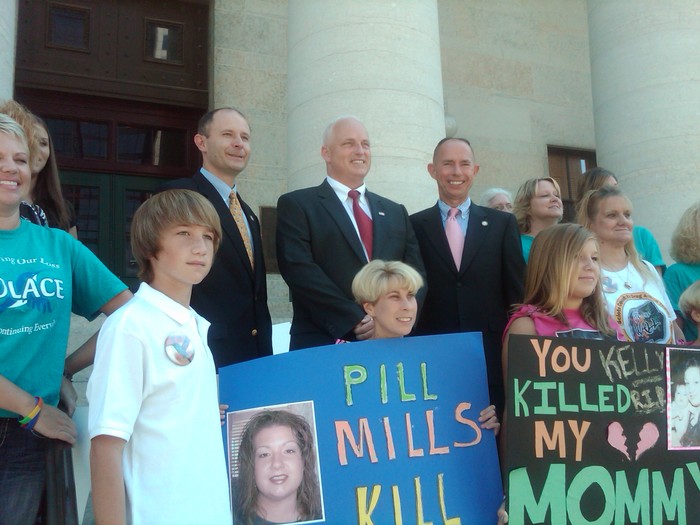 The OOA Key Contacts Program complements staff efforts in Columbus. Key Contacts agree to maintain on-going communication with their state representative and/or senator. They are provided with tools and sample letters to help explain how proposed legislation will affect physicians and patients.