Research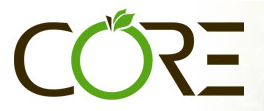 The Ohio Osteopathic Association is committed to enhancing and supporting the role that research plays in the osteopathic profession. The OOA, in conjunction with the Centers for Osteopathic Research and Education (CORE) Research Director, encourages participation in student research clubs and involvement with mentors in research projects. It is the hope of the OOA that involvement in and promotion of research projects will result in a heightened level of interest in research, impacting medical science in general and osteopathic medicine in particular.

For information on research opportunities, please CLICK HERE .
Contribute to Research in the JAOA
JAOA—The
Journal of the American Osteopathic Association
accepts manuscripts for consideration with the understanding that they have not been published elsewhere in print or online and that they are not simultaneously under consideration by any other print or electronic publication. . For submission requirements,
visit the JAOA website
.