Columbus District 6
About the Columbus Academy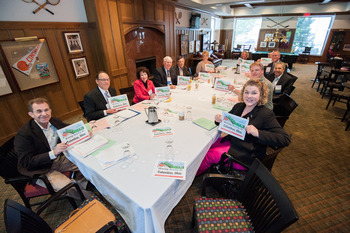 This professional society of osteopathic physicians has represented central Ohio DOs for more than 60 years. Columbus Osteopathic Association (COA) members deliver healthcare to Ohioans in a 19-county area from Upper Sandusky to Portsmouth. As the largest local affiliate of the Ohio Osteopathic Association, COA is the only local osteopathic entity in this area. This distinction strengthens our commitment to promote the osteopathic profession at every level from osteopathic medical student to resident to practicing physician.
The COA covers the following counties: Ashland, Crawford, Delaware, Fairfield, Fayette, Franklin, Hocking, Knox, Licking, Madison, Marion, Morrow, Perry, Pickaway, Richland, Ross, Scioto, Union, and Wyandot.
Contact Information:
Cheryl Markino, Executive Director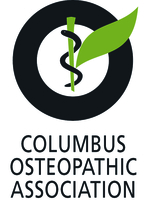 Columbus Osteopathic Association
53 W. Third Avenue
PO Box 8130
Columbus, OH 43201
(614) 421-5990 - phone
(614) 294-0457 - fax
COA@ooanet.org • www.twitter.com/ColumbusDO
District News
The best opportunity in decades to permanently repeal Medicare's flawed Sustainable Growth Rate (SGR) formula was within Congress' reach, and they let it slip away by opting instead to patch a broken payment system.
---
The new services includes a free check up and report on IT infrastructure for all OOA members.
---
The OOA and other physician organizations continue to advocate for an educational approach to solving the problem, while the legislators, impatient with results to date, continue to press for penalties and more stringent laws to get the attention of the physician community.
---
The campaign includes 60- or 30-second radio commercials in all 88 Ohio counties over a 10-month period; targeted digital banners statewide to reach 150,000 Ohioans who are seeking health information on the internet; and an on-demand video about the OOA posted on the Ohio Society of Association Executives (OSAE) Always Go With A Pro landing page.
---
Guidelines Stress Reevaluation at 80 milligrams MED
As part of an ongoing effort to curb the misuse and abuse of prescription pain medications and unintentional overdoses, Gov. John R. Kasich announced the adoption of new opioid prescribing guidelines and launch of a new website for physicians.
---
---
The Columbus Osteopathic Association (COA) honored two individuals with awards at its Annual Meeting, April 22, 2009, at Eddie Merlot's Restaurant in Columbus.
---
Not that Academy!
More than 60 DOs, osteopathic medical students, and their guests attended the annual Columbus Osteopathic Association (also called the Academy) Member Reception, held February 25, 2009, at the Arena Grand Movie Theatre in downtown Columbus.
---
---
Publication to be released in January 2009
---
---
COA Starts New Program Year with Celebration, Speaker
---
---
---
The Columbus Osteopathic Association (COA) honored two individuals with awards at its Annual Meeting, April 22, 2008, at La Scala Italian Bistro in Dublin.
---
The Columbus Osteopathic Association will elect officers, hear an educational program, and honor two leaders of the profession at the Annual Meeting, April 22, 2008.
---
Central Ohio DOs Attend January and February Meetings
---
Academy Hosts Successful Meeting
---
---
---
Join us September 25
---
Mark Your Calendar!
---
COA physicians were well represented at the 109th Ohio Osteopathic Convention, June 21-24, 2007, at the Lodge at Sawmill Creek in Huron.
---
Officers
Andrew P. Eilerman, DO
President
---
J. Todd Weihl, DO
President-Elect
---
Darren J. Sommer, DO
Vice President
---
Carrie A. Lembach, DO
Secretary/Treasurer
---
Shelby K. Raiser, DO
Immediate Past President
---
Adele M. Lipari, DO
Executive Council Member
---
Alex Tsai, DO
Executive Council Member
---
Helen Kwong, DO
Executive Council Member
---
Henry L. Wehrum, DO
OOA Trustee
Events