Officers
Alex S. Tsai, DO
President
Adele M. Lipari, DO
President-Elect
Tejal R. Patel, DO
Vice President
Carrie A. Lembach, DO
Secretary/Treasurer
Darren J. Sommer, DO
Immediate Past President
Miriam L. Garcellano, DO
Executive Council Member
Jeffery A. Madachy, DO
Executive Council Member
Ying H. Chen, DO
Executive Council Member
Henry L. Wehrum, DO
OOA Trustee
Andrew Vogel, DO; Jenny Belsky, DO; Emily Herfel, DO
Residents
Kelly Irwin, OMS IV; Jesse Sheldon, OMS III; Liz Snajdar, OMS II
Students
Events
March 9, 2017
Awards, Election, Medical Lecture
Columbus, OH
April 19-23, 2017
CME Event
Columbus, Ohio
April 28, 2017

7:30AM-4:30PM
Nationwide Children's Hospital
Columbus District 6
About the Columbus Osteopathic Association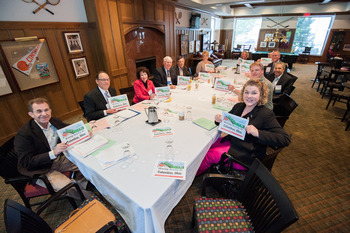 This professional society of osteopathic physicians has represented central Ohio DOs for more than 60 years. Columbus Osteopathic Association (COA) members deliver healthcare to Ohioans in a 19-county area from Upper Sandusky to Portsmouth. As the largest local affiliate of the Ohio Osteopathic Association, COA is the only local osteopathic entity in this area. This distinction strengthens our commitment to promote the osteopathic profession at every level from osteopathic medical student to resident to practicing physician.
The COA covers the following counties: Ashland, Crawford, Delaware, Fairfield, Fayette, Franklin, Hocking, Knox, Licking, Madison, Marion, Morrow, Perry, Pickaway, Richland, Ross, Scioto, Union, and Wyandot.
Each year, COA presents two awards to recognize individuals who have shown outstanding accomplishments in personal, scientific, community and professional affairs. Recipients promote the art and science of osteopathic medicine, embody the values of the profession through leadership and service to the public and the profession, and bring a sense of pride to the profession.
Read about the James F. Sosnowski, DO, Distinguished Service Award and see a list of the recipients.
Read about the William I. Linder, DO, Advocate Award and see a list of the recipients.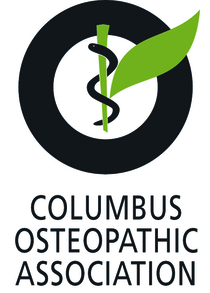 Contact Information:
Columbus Osteopathic Association
Cheryl Markino
53 W. Third Avenue, PO Box 8130
Columbus, OH 43201
(614) 299-2107 - phone
(614) 294-0457 - fax
COA@ooanet.org
COA Facebook Page
District News